On December 27, 2020, New River Gorge in West Virginia went from a national river to the country's 63rd national park. That's the fifth new national park in the past 10 years, which begs the question: who decides when this happens, and why? What makes a place qualify as a national park?
The National Park Service
The National Park Service was created in 1916 to manage federal designated parks with the mission of creating and preserving natural land for the enjoyment, education, and inspiration of current and all future generations. National parks are designated as such to protect historic sites and preserve the land's natural resources and wildlife while proving responsible and respectful recreational opportunities for the humans.
There are 28 different types of national parklands. While there are just 63 official national parks, there are 380+ designated areas under the National Park System that includes national monuments, trails, forests, and more.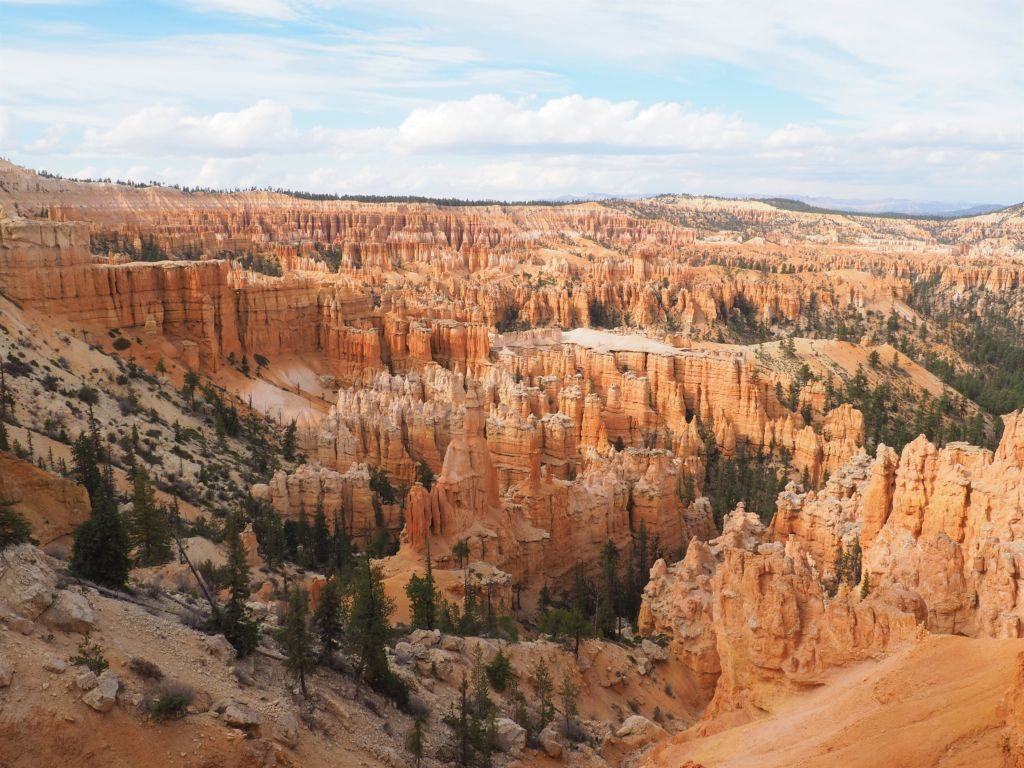 How does a park become a national park?
First and foremost, national parks are reserved for the country's very best sites with natural, cultural, historical, and recreational resources. They are managed for public use and must leave resources "unimpaired for the enjoyment of future generations."
Beyond this, there are certain criteria an area must meet to be designated a park:
Possess nationally significant natural, cultural, or recreational resources
Be a suitable and feasible addition to the National Park System
Require direct NPS management instead of protection by some other government agency or by the private sector
The public is able and encouraged to be involved in the process of designating national parks, as they're funded by taxpayers. The National Park Service reviews proposals, and Congress designates the units that meet these standards.
Read more on what's required for national park status.
National Park fun facts
There are a total of 63 national parks throughout the US
Only Congress can designate an area a national park
National Parks are managed by the National Park Service
Features: The most badass landscapes in the country; typically the largest of all the public lands; typically stunningly beautiful; lots of recreational use
Uses: Created to protect the natural resources and landscapes and provide recreational activities and opportunities for visitors
Types of National Parks
National Forests
154 national forests
Managed by: The U.S. Forest Service, part of the Department of Agriculture
Uses: While National Parks focus on preserving the land, National Forests focus on conservation, which goes one step further in not just protecting the land but maximizing its natural resources. This means National Forrests allow for logging and mining.
Features: National Forrests typically surround National Parks, acting as a buffer and protecting the more preserved parks.
National Preserves
Uses: These national parks allow hunting, trapping, and oil and gas extraction
National Wildlife Refuges
National Seashores
10 National Seashores
Uses: Created to preserve the coastal shorelines, and many allow hunting.
Features: Situated along the Atlantic, Pacific, and Gulf coasts, as well as some islands
National Trails
Features: Trails are categorized as linear parks
Three types of national trails: historic and scenic (both designated by Congress) and recreational trails, which are designated by the Secretary of the Interior or Agriculture
National Wildlife Refuges
560+ National Wildlife Refuge, with at least one in every state
Managed by: U.S. Fish & Wildlife Service
Uses: Managed to conserve (help thrive) fish, wildlife, and plants
National Conservation Areas
17 National Conservation Areas
Managed by: The Bureau of Land Management
Uses: Scientific, cultural, historic, and recreation
Features: These are public lands, also designated by Congress
National Recreation Areas
40 National Recreation Areas
Managed by: The National Park Service or the Forest Service
Features: Typically near large bodies of water; some are urban parks near populated areas with the intent to preserve the natural space
National Monuments
129 National Monuments
Managed by: A number of different agencies and owned by the government
Designated by: Presidential proclamation
Uses: Created to protect historic and cultural sites
Features: landmarks, structures, and other significant natural settings; these typically focus one singular attraction or landmark
Wildernesses
760+ Wilderness areas across 44 states that can be part of a national park, national forest, national wildlife regime, or public lands
Managed by: National Park Service, U.S. Forest Service, U.S. Fish and Wildlife Service, or the Bureau of Land Management
Uses: Some wildernesses are study areas and unable to developed on (not even roads)
Features: Ecological, geological, or scenic areas
National Historic Sites
90,000 National Historic Sites, 2,500 of which has been designated as National Historic Landmarks
Managed by: National Park Service
Features: Going beyond beautiful landscapes, national historic sites celebrate people, events, and activities that are a key part of our country's history; these sites tell the story of America's past and the people who helped shape it
State parks vs national parks
While both national and state parks are created to preserve the land and its native ecosystems, and usually have one or more distinct features like a unique landscape or landmark (mountains, desert, parries, lakes, waterfalls, hoodoos, caves, etc.), the major difference lies in who controls these lands and the extent to which they're protected.
While national parks are managed by the federal government, state parks are owned by state governments. This determines where they get their funding and who controls what happens with the lands.
National parks are public land, maintained by taxpayers' dollars, giving all Americans a right to enjoy the land and a say in how they're used and maintained.
State parks are controlled by state governments, and citizens have less of a say when it comes to state parks. For example, the state can decide to sell a state park if it needs the money. As public lands, that cannot happen with national parks, which are created to preserve the land and its natural inhabitants and beauty for all future generations to enjoy.
State parks are typically less expensive than national parks and offer more amenities like campsites and trails, whereas national parks are much more protected from over development. Other benefits of visiting state parks is that they're typically less crowded and a lot closer to home considering there are so many more options.
Related posts