When you buy something using links in our stories, we may earn a small commission. Read more about our policy.
You don't have to spend a ton of money to get a comfortable, well made, and super stylish hammock. But be careful—there are plenty of not-so-well made hammocks out there that you want to avoid. In general, you get what you pay for, so stick with something a little more mid-range with lots of positive reviews online.
To help narrow down the options and weed through the worthless hammocks, here are our top picks for the best hammocks under $50. We can pretty much guarantee it'll the best $50 (or less) you ever spent.
Hammock buying guide
If you want to take a step back and see which type of hammock is best for you, check out our hammock buying guide. You'll be surprised at how many different hammocks are out there. We break down the options and explain what to look for when hammock shopping—important things like weight, capacity, material, and so on.
Hammock comparison chart
Another handy tool we've created is the hammock comparison chart, which lets you sort 90 hiking and camping hammocks by price, size, weight, capacity, and more.
Click on the hammock type to learn more, or scroll down where we highlight some of our favorites on this list.
Click on the top arrows to sort by column. You can sort by price (low to high or vice versa), single or double capacity, weight, etc.
The best hammocks under $50
Single and Double Camping Hammocks with Tree Straps
---
Ultralight Starter Hammock
---
Double Hammock with Nylon Straps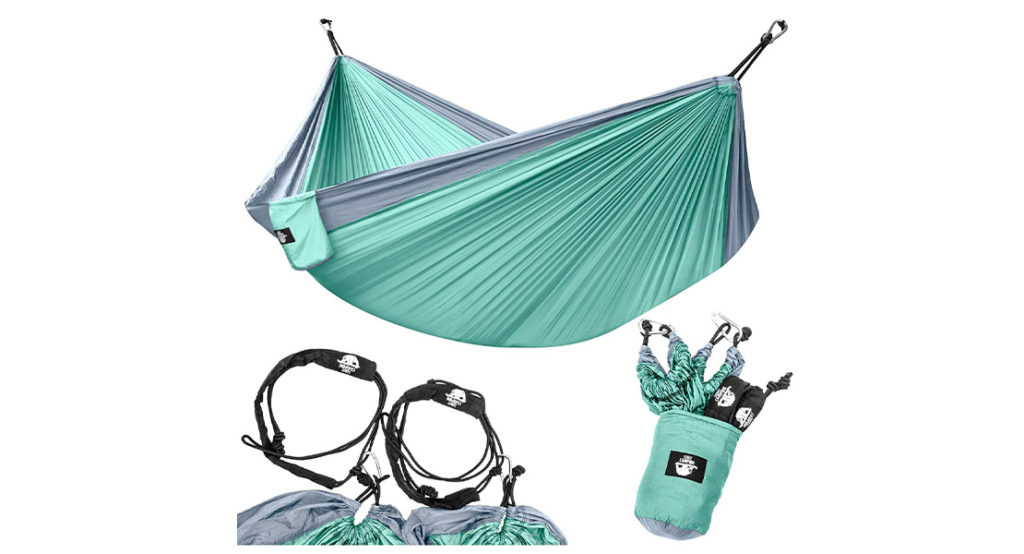 ---
Slacker™ Single and Double Hammocks
---
Double Camping Hammock
---
Double Camping Hammock
---
Loafer Single Hammock
---
Outpost Single and Double Camping Hammock
---
Neolite Single Hammock
Related posts