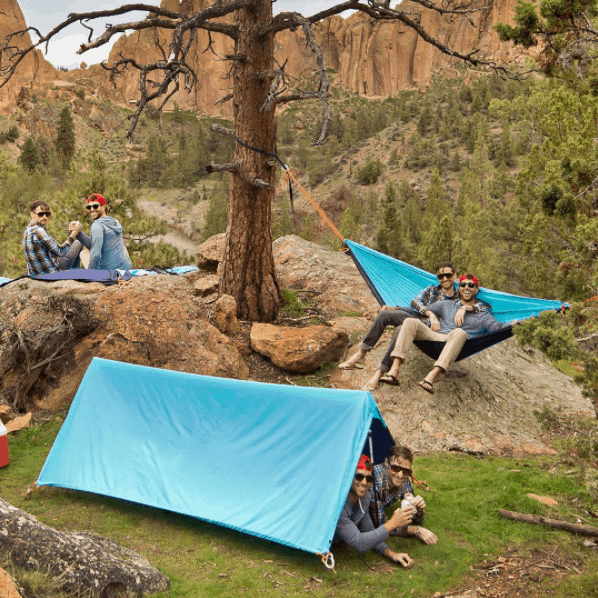 Here at HammockLiving, we get hit up often by hammock entrepreneurs and lots of Kickstarter campaigns from folks looking to get in on the hammock game and offer more options for consumers to kick back.
Last week, Wildish reached out about their "M.C. Hammie," which is on Kickstarter now. (Hurry, 20 days left!) After a little research, which included watching their clever and entertaining video and looking at all the great press on this product, I'm fully on board. (Not to mention, one of their brand's mission statements is: "80/20 Rule: 80% flip-flop, 20% bare foot." I employ the same rule for life.)
They call the M.C. Hammie a "blanket to hammock transformer" and (bonus!) it also acts as a shelter, if needed. It's waterproof, too. It comes with aluminum ground stakes and paracord for use as a small shelter, and tree straps and carabiners for hammocking.
Their goal is to cut down on all the things you have to pack when going out on an adventure or a day in the park, and I do think this product would serve a great purpose. If you've ever tried using a hammock as a blanket – and sharing it with someone else – you know it's a little awkward. And a regular hammock really can't act as a shelter. I love the idea of a square hammock that can be used for these other things, and they've got some cool prints in the works… if they get funded.